I grew up in the 80's and the D.A.R.E generation. We were told to "Just Say No" to drugs. Unfortunately that education did not warm us of the legal drug dealers. The dealers peddling drugs equally, if not more harsh than the street drugs of cocaine and marijuana. The dealers whom largely escaped any punishment for the death and destruction they caused. But, times are changing. As a society we are starting to recognize the health benefits of many "street" drugs while we learn of the dangers of prescription drugs. If you have been following our Patreon Page, you'd know that there is starting to be a crack down on illicit activities being committed by Pharmaceutical companies and Medical Doctors including bribery, medical journal fraud, iatrogenic injury and price gouging. You would know that Mallinckrodt Pharmaceuticals "has cheated the federal government out of millions of dollars that should not have been paid, thereby enriching [the company] and subjecting patients to unapproved, unsafe and potentially ineffective uses of H.P. Acthar Gel". The drug, best known for treating a rare infant seizure disorder, has increased almost 97,000%, from $40 a vial in 2000 to nearly $39,000 today.
It should be abundantly clear by now that the Pharmaceutical Industries number one priority is money, not health. Need more proof? A federal jury on Thursday found the top executives of Insys Therapeutics, a company that sold a fentanyl-based painkiller, guilty of racketeering charges in a rare criminal prosecution that blamed corporate officials for contributing to the nation's opioid epidemic.
These are but two example amongst thousands. We are sold drugs we don't need, drugs that don't work, drugs that are prescribed off label for conditions they do not help, given false positive blood work and scans leading to damaging inappropriate meds and surgeries.
Your best defense is to be as healthy as possible and save the drugs and surgeries for emergencies only. Getting proper amounts of sunlight and fresh air, eating a nutrient dense whole foods diet, exercising, getting enough sleep and clean water and having deep intra and interpersonal relationships will keep you healthy and out of the sick care system. Pharmaceutical companies can not make you healthy, they can only damage your economic and physiological situation. Doctors can not make you healthy, they can only prescribe drugs they have been sold by the Pharmaceutical companies. Your friends selling supplements on social media can not make you healthy, they are even less qualified than Doctors when it come to preventive health. You and you alone are responsible for your health. Take time to take care of yourself. Take time to research what the health experts tell you (this includes my advice). If you don't do your home work you have no one to blame but yourself. There is no one to protect you, so protect yourself.
One way to make sure you stay as healthy as possible is via your nutrition, check out our latest YouTube video featuring our custom recipe Folate Soup.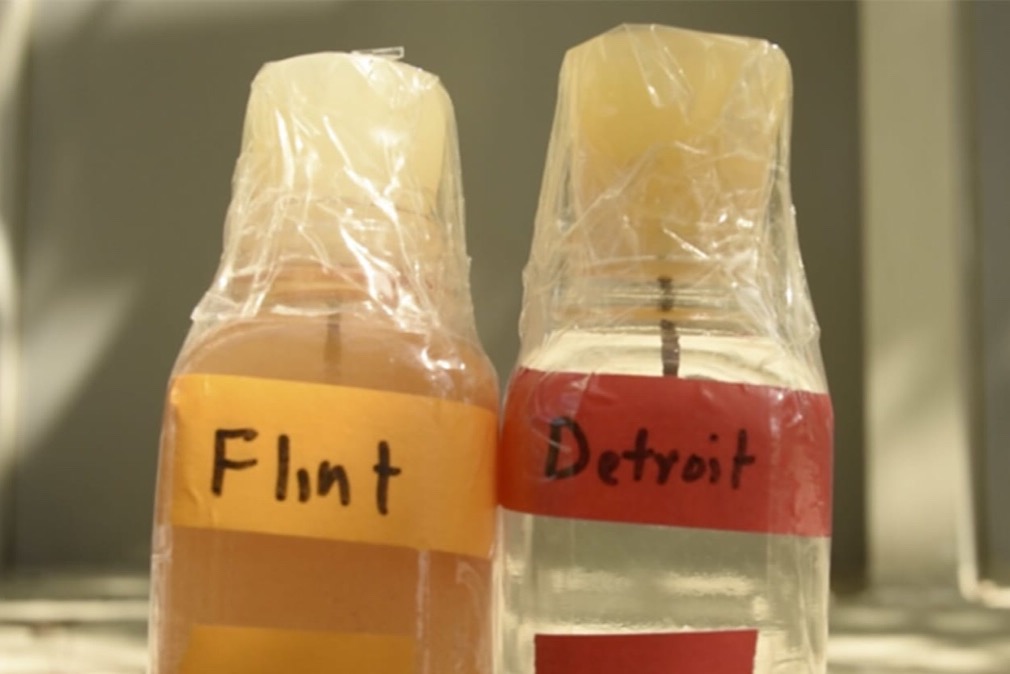 I remember about 15 years ago when I started drinking only filtered or spring water. I caught a ton of flak for it. I heard over and over, are you too good for tap water, are you scared of tap water, and my favorite of all…..you are paranoid. One of my favorite sayings goes, "if you are not a bit paranoid, you are not paying attention".
Having a clean water supply played a major role in saving us from disease long before vaccines were introduced. We should all thank a plumber for the dramatic drop in disease starting in the early 1800's. Unfortunately, we are once again failing to learn from our mistakes….
Though are water supply is no longer contaminated with bacteria and pathogens, there is a new problem to deal with. This recent article from CBS news sheds light on the fact that 43 states currently have drinking water containing PFAS chemicals that are linked to cancer, infertility, and birth defects. From the article, "This should be frightening to all Americans in many ways," David Andrews, a senior scientist for the Environmental Working Group, told CBSN's Anne-Marie Green. "These chemicals… don't break down in our body and they don't break down in our environment and they actually stick to our blood. So levels tend to increase over time."
Thats right, yet another chemical (largely from mass manufacturing) has found its way into our supply. Add that to the chemicals from medical waste, fertilizer run off, antibiotic from both human and animal waste, preservatives in our food and vaccines, along with all of the chemicals in the air and it is easy to see why we are experiencing a decline in lifespan. The simple fact that hydration is one of the most important factors in maintaining health should have us all up in arms over the current state of our drinking water.
One way to take action is to stop supporting the very industries that poison us on a daily basis. Start buying organic, lobby for proper disposal of medical waste, take care of your health so that you are not constantly downing antibiotics and passing them though your stools into the water supply. These are but a few places to start.
Thank you for listening to my rant, as a reward feel free to check out our custom made Hylauronic Soup Recipe. Why Hylauronic acid? Because, Hylauronic acid is something we all produce, and it declines as we age. It is a necessary component for skin elasticity, joint health, and spinal disc integrity. Enjoy!